Environmental Impact on Food Safety
University of Maryland
JIFSAN-CFS³ Advisory Council Annual Symposium
Environmental Impact on Food Safety
The Hotel at the University of Maryland
College Park, Maryland USA
October 4–5, 2023

Symposium Background
There are a number of environmental factors that can have a significant impact on food safety and the supply chain.   Microbial and chemical contaminants within the water supply are a key area of focus within our agricultural and manufacturing environments.  In recent years, the focus of water quality and the impact on food packaging and sustainability have been driven by both regulatory changes and consumer expectations.   The purpose of this symposium is to discuss our current understanding of the impact of the environment on our food supply with a focus on food, beverages, and packaging.   The development of sustainable packaging technologies and challenges in the testing landscape will also be addressed. Speakers will provide a holistic view of the challenges, solutions and future steps that can be taken to close our existing knowledge gaps. The session will conclude with a discussion of how these often-complex, technical issues can best be communicated to stakeholders including consumers.
Download Agenda
Symposium Speakers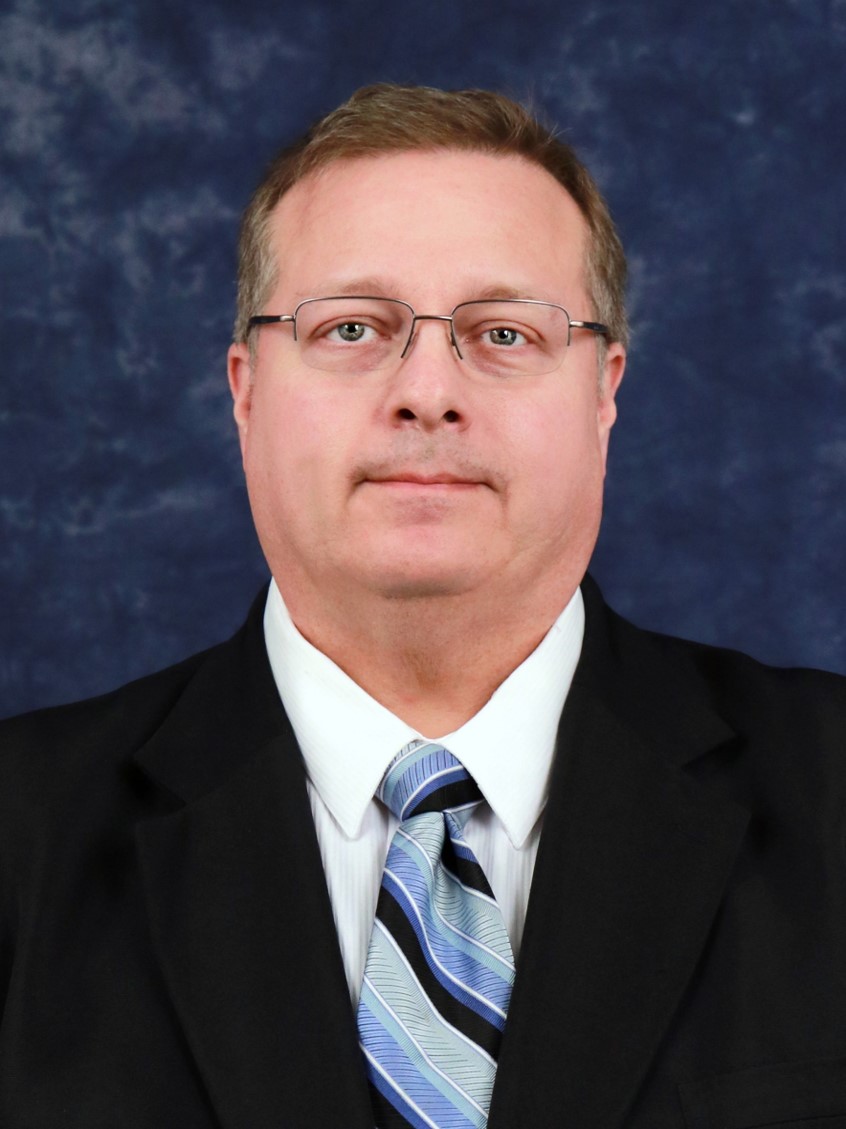 Eric Brown
Director, Division of Microbiology, Office of Regulatory Science, FDA/CFSAN
Presentation: An Important Role for Surface Water in FDA's Food Safety Research Mission and its Impact on a One-Health Approach to Better Understanding Microbiological Contamination of Produce

Dr. Eric W. Brown has been with the Food and Drug Administration's Center for Food Safety and Applied Nutrition (CFSAN) since 1999 and has served as Director of the Division of Microbiology in the Office of Regulatory Science since 2009. Here, he oversees a group of 60 food safety microbiology researchers, students, and support scientists engaged in a multi-parameter research program to develop and apply microbiological and molecular genetic strategies for detecting, identifying, and differentiating bacterial foodborne pathogens from foods and the surrounding environment including Salmonella, Listeria, and shiga-toxin producing E. coli. His laboratory has been instrumental in adapting next-generation sequencing technologies to augment foodborne outbreak investigations and to ensure preventive control and compliance standards at the FDA including the establishment of the GenomeTrakr whole-genome sequencing network for food safety. Dr. Brown received his M.Sc. in Microbiology from the National Cancer Institute/Hood College joint program in the biomedical sciences in 1993 and his Ph.D. in Microbial Genetics from The Department of Biological Sciences at The George Washington University in 1998. He has conducted research in microbial evolution and genetics as a research fellow at the National Institutes of Health, the U.S. Department of Agriculture, and as an Assistant Professor of Microbiology at Loyola University of Chicago. He has been a member of the American Society for Microbiology since 1994 and was inducted as a Fellow of the American Academy of Microbiology in 2015. He has co-authored more than 275 refereed publications and book chapters and has presented nationally and internationally more than 150 times on the molecular differentiation, evolutionary genetics, and ecological persistence of bacterial pathogens.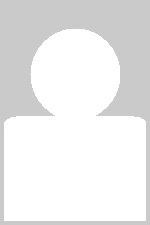 Kruti Ravaliya
Consumer Safety Officer, Divison of Produce Safety
FDA/CFSAN
Presentation: Reuse as a Source of Agricultural Water in the Production of Produce Covered by the Produce Safety Rule

Dr. Kruti Ravaliya is a Consumer Safety Officer with the Division of Produce Safety within CFSAN, at FDA.  She supports DPS in a variety of means, most significantly in the development of agricultural water requirements within the Produce Safety Rule. She earned her M.S. in Food Science, with minors in Biotechnology and Food Safety, at North Carolina State University in 2013, and a B.S. in Food Science and Spanish from the University of Massachusetts, Amherst, in 2007.

Suchart Chaven
PepsiCo – Retired
Presentation: Water Quality in Food Safety-Processing Facility: Industry Perspective

Suchart Chaven is founder of the International Food Safety+Sustainability Consortium (IFSSC), providing SME connectivity and consulting services to the Food Industry. Suchart is a member of the International Commission on Microbiological Specifications for Foods (ICMSF) where he provides guidance on Fit for Purpose Microbiological Criteria for Foods and Fit for Purpose Microbiological Criteria for Water Reuse.

Suchart has prior 37 years in the Food and Beverage Industry. At PepsiCo New York, he was the Global Beverage Food Safety Director and worked on a number of sustainability objectives including Water Reuse and rPET. At PepsiCo Dubai, he led Sector Foods and Beverage Safety initiatives for Asia, Middle East, and South Africa. Suchart also has Food Safety, Quality, and Microbiology experiences with other Multinational Food Companies: Kraft Foods, NabisCo, Unilever, Rowntree, and M&M Mars.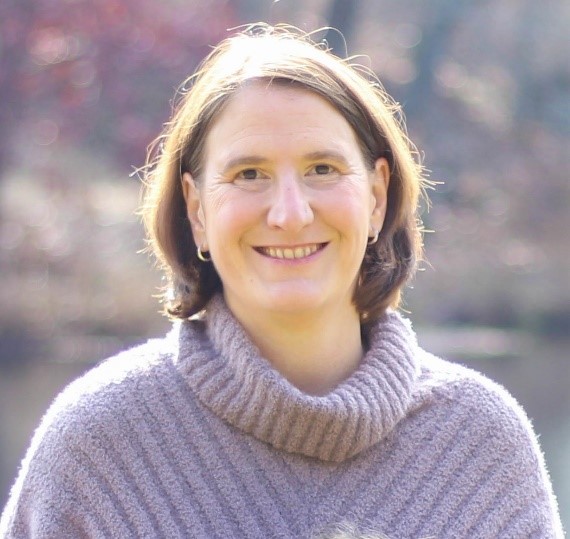 Lowri De Jager
Director of the Division of Analytical Chemistry
FDA/CFSAN
Presentation: Analytical Methods and Challenges in Sampling Foods for PFAS

Dr. Lowri S. De Jager has worked at the FDA since 2001 and is currently the Director of the Division of Analytical Chemistry in the U.S. Food and Drug Administration's Center for Food Safety and Applied Nutrition (CFSAN) in College Park, Maryland. The Division's research focuses on analysis of additives and contaminants in foods and food packaging. Other work in the branch focuses on investigation of economic adulteration, determination of marine toxins, nanomaterials, allergens, and method development for food defense. The Branch is responsible for leading the Agency's research effort in PFAS analysis in FDA regulated products. Dr. De Jager received a BSc (Hons) in Chemistry and Biochemistry from Rhodes University and completed her PhD in Chemistry from Ohio University in 2001.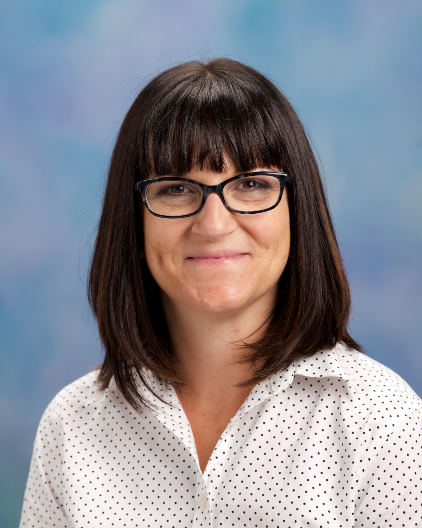 Erin DiCaprio
Associate Professor of Cooperative Extension in the Department of Food Science and Technology
University of California, Davis
Presentation: Agriculture Water: Research Perspective

Dr. Erin DiCaprio is an Associate Professor of Cooperative Extension in the Department of Food Science and Technology at the University of California Davis. She has a B.S. in Biology from Virginia Tech and a M.S. and Ph.D. in Food Science and Technology from the Ohio State University. Dr. DiCaprio is a food virologist. Her research focuses on understanding the interaction of foodborne viruses with foods, investigating emerging foodborne viruses, and developing strategies to control viruses in the food chain. As an Associate Professor in Cooperative Extension with a focus on community food safety she provides support to small food processors, food entrepreneurs, food hubs, growers, and consumers related to food safety and food regulations. Dr. DiCaprio is a Food Safety Preventive Controls Alliance Preventive Controls for Human Food Lead Instructor and site director for the Better Process Control School. She is a Produce Safety Alliance Lead Trainer and the statewide technical lead for the UC Cooperative Extension Produce Safety Technical Assistance Program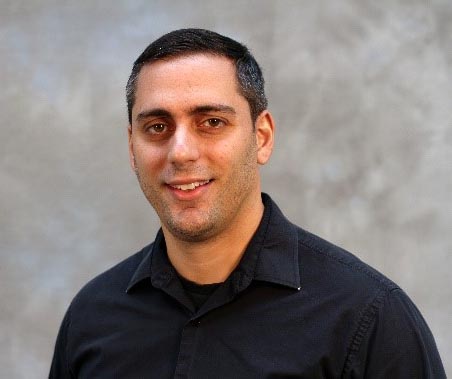 Mauricio Durigan
Division of Virulence Assessment (DVA), Office of Applied Research and Safety Assessment(OARSA)
FDA/CFSAN
Presentation: Challenges in Micro Testing Methods: Cyclospora and Other Parasites

Dr. Mauricio Durigan joined FDA/CFSAN in 2016 with the Division of Virulence Assessment (DVA) in the Office of Applied Research and Safety Assessment (OARSA). Dr. Durigan has over 15 years of experience in Molecular Diagnostics and Epidemiology of Parasitic Diseases. Since Dr. Durigan joined FDA, he has been working with the development of streamlined methods to detect C. cayetanensis and the validation of regulatory methods for molecular epidemiology tools. The major project aims the validation of a sensitive method to detect C. Cayetanensis in environmental sources like water matrices. This is a very challenging study that represents major food safety and regulatory issues that should be addressed by the agency. His specialties include Genetics and Molecular Biology, Next-Generation Sequencing, Foodborne Parasitology, Molecular Parasitology, Epidemiology of Parasitic diseases, and Environmental Microbiology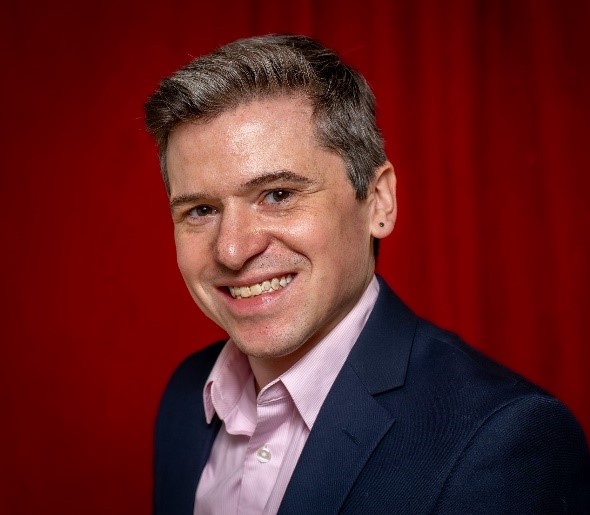 Sean Fischer
Office of Food Additive Safety
FDA/CFSAN
Presentation: Recycled Plastics in Food Packaging

Dr. Sean Fischer is a regulatory review scientist in the Office of Food Additive Safety in the Center for Food Safety and Applied Nutrition, where he specializes in the use of recycled plastics in food contact applications. Prior to joining FDA in 2020, he was a research chemist at the U.S. Naval Research Laboratory, a postdoctoral fellow at the Pacific Northwest National Laboratory, and received his Ph.D. in chemistry from the University of Washington.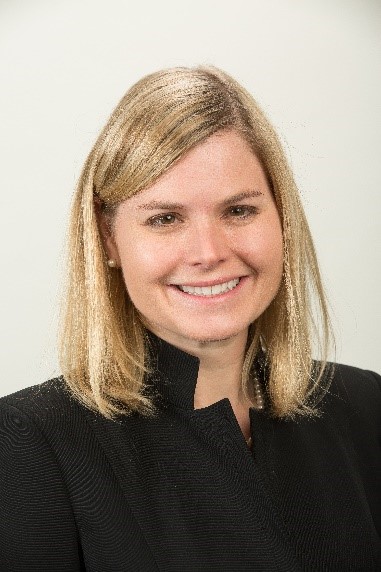 Stefani Millie Grant
Head of External Affairs
Unilever
Presentation: Reducing Water Use in Agriculture: Industry Perspective

Dr. Stefani Millie Grant is Head of External Affairs for Unilever, a food and personal care products manufacturing company. In her role, she liaises with federal, state and local elected officials on issues of importance to Unilever including climate change, packaging, ingredients and agriculture. Ms. Grant also works with NGOs on Unilever's sustainability efforts; and advises and assists brands with implementation of brand purposes, such as the CROWN Act and reducing consumer food waste.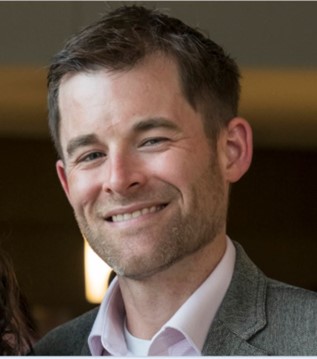 Matthew Klasen
Manager of EPA's Council on PFAS
Presentation: EPA Drinking Water Standards

Dr. Mathew (Matt) Klasen serves as the Manager of EPA's Council on PFAS, a cross-agency group of EPA policy and technical leaders created by EPA Administrator Michael Regan to develop and implement the Agency's PFAS strategy. Matt joined the PFAS Council in October 2021 after serving for five years in EPA's Office of Congressional and Intergovernmental Relations as the Congressional lead for EPA's drinking water, water finance, and PFAS activities. Matt began his EPA career as a Presidential Management Fellow in 2007, and has served in EPA's Office of Environmental Information, Office of Water, Office of the Administrator, and Office of Ground Water and Drinking Water, as well as in EPA Region 9 (San Francisco), at the Council on Environmental Quality, and at the Environmental Council of the States (ECOS). In his federal career, Matt has worked on diverse issues including environmental indicators, the U.S.-Mexico border environment, energy and climate measures, mountaintop removal mining, Clean Water Act jurisdiction, and Clean Water Act Section 404. During his EPA career, Matt has been recognized with EPA gold, silver, and bronze medals for exceptional, superior, and commendable service as part of cross-agency teams. Matt has a B.A. in Environmental Studies and Political Science from Washington University in St. Louis and an MPA in Environmental Science and Policy from Columbia University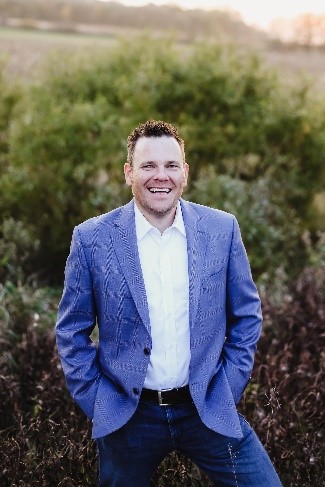 Brent Kobielush
Senior Director, Regulatory Affairs
Conagra Brands
Presentation: Food Packaging/Risk Assessment

Dr. Brent Kobielush received his B.S. from Bethel University (St. Paul, MN) in Chemistry and a M.S. and Ph.D. from the University of Rochester School of Medicine and Dentistry (Rochester, NY) in Toxicology. From 2009 – 2015, Brent was the Manager of Toxicology for General Mills where he was responsible for assuring the chemical composition of all General Mills 'products meets applicable product safety and regulatory standards. From 2015 - 2021, Brent was the Director, U.S. Regulatory Affairs at Cargill, Inc. where he provided leadership and technical regulatory direction to ensure that Cargill products and processes were compliant with all applicable US FDA food laws/regulations. In addition, he led the roll out of the Food Safety Modernization Act (FSMA) across ~500+ facilities, globally. From 2021 to early 2023, Brent was the Director of Food Safety at The Acheson Group (TAG) where he provided guidance and direction to a myriad of clients in regulatory toxicology matters involving food and feed. Currently, Brent is the Senior Director, Regulatory Affairs at Conagra Brands where he champions and leads a robust regulatory and compliance culture of food safety across the enterprise.

Brent is currently a member of many professional organizations including the Society of Toxicology (SOT), the Institute of Food Technologists (IFT), and the International Association of Food Protection (IAFP). In addition, he is currently a governor-appointed member of the Minnesota Food Safety and Defense Task Force (MNFSDT). He has served as the Secretary of the Toxicology and Safety Evaluation Division at the Institute of Food Technologists (IFT), President of the Northland Regional Chapter and Food Safety Specialty Section at the SOT, Chair of the Food and Chemical Safety (FCS) Committee at the International Life Sciences Institute of North America (ILSI NA), Chair for the Chemical Management and Regulatory Inspection and Compliance Committees at the Grocery Manufacturer's Association (GMA) and as a member of the Joint Institute for Food Safety and Applied Nutrition's (JIFSAN) Advisory Council at the University of Maryland. In addition, he has spent over 12 years serving as a board member for the Food Allergy Research and Resource Program (FARRP) at the University of Nebraska.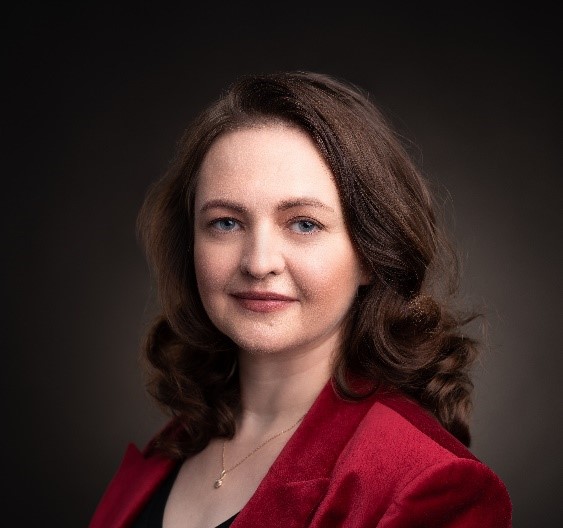 Katerina Mastovska
Deputy Executive Director and Chief Science Officer
AOAC International
Presentation: PFAS Standards Development

Dr. Katerina (Kate) Mastovska is Deputy Executive Director and Chief Science Officer at AOAC INTERNATIONAL, where she is responsible for leadership of all science programs and projects. She joined the AOAC staff in January 2023 but has been a very active member of AOAC INTERNATIONAL since 2004. Kate is a Fellow of AOAC INTERNATIONAL and received the Association's highest scientific honor, the Harvey W. Wiley Award, in 2021. Prior to joining AOAC, she worked at Eurofins Scientific and has most recently served as Chief Scientific Officer at Eurofins US Food Division. Kate has been actively involved in the analysis of chemical residues, contaminants and adulterants in food for more than 25 years and has more than 70 publications in that area. She holds a Ph.D. in Food Chemistry and Analysis from the University of Chemistry and Technology in Prague.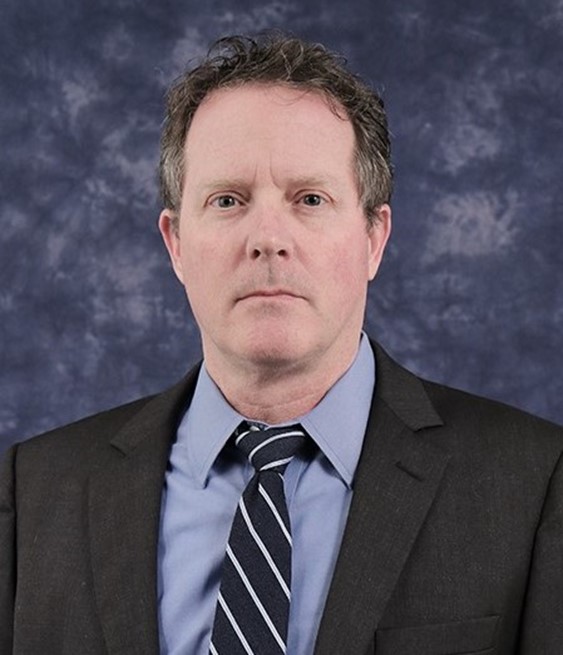 Paul South
Director, Division of Plant Products and Beverages
FDA/CFSAN
Presentation: Sampling in Foods for PFAS

Dr. Paul South is Director, Division of Plant Products and Beverages at FDA's Center for Food Safety and Applied Nutrition in the Office of Food Safety. He is responsible for developing policy, regulations, regulatory guidance, and compliance strategies on issues related to the safety of plant products and beverages including chemical contaminants in food. He is currently the chair of the FDA PFAS working group. Dr. South received his Ph.D. in food science from Cornell University.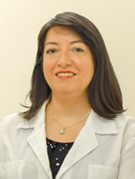 Magaly Toro
Associate Research Professor - Laboratory Manager
UMD/JIFSAN
Presentation: JIFSAN-CFS3 Water Project – Salmonella in Surface Water

Dr. Magaly Toro received her Veterinary degree from the University of Chile in 2004, where she became interested in food safety. In 2005, she enrolled in the master's program in Food and Nutrition at the University of Chile. She became an associate researcher in the microbiology and probiotics laboratory thanks to a scholarship from the same institution. At the same time, she obtained a Postgraduate Diploma in the application for HACCP in the food industry. Later, she joined the Ph.D. program in Nutrition and Food Science at the University of Maryland, College Park, and obtained her degree in 2014. That year, she received an ORISE fellowship to conduct research at the microbiology branch at the Center for food safety and Applied Nutrition at FDA (CFSAN), where she started working in whole genome sequencing and genomic analysis of foodborne pathogens. In 2015, Dr. Toro was recruited as an assistant professor at the University of Chile and promoted to associate professor in 2022. In late 2022, Dr. Toro started at the Joint Institute for Food Safety and Applied Nutrition.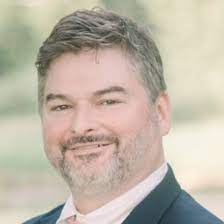 Morgan Wallace
Food Safety Consultant
Presentation: Challenges in Micro Testing Methods: Pathogens

Morgan Wallace is a food safety professional with greater than 20 years of experience, focused on all areas of food microbiology from the farm through the production environment to the finished product at retail. His areas of expertise include development and validation of molecular methods for detecting and characterizing pathogens, global dissemination of food-borne pathogens, antimicrobial susceptibility mechanisms and testing methods, and toxicology. He is an authority on validations of and microbial methods for pathogen and quality testing of food and environmental matrices with a strong record of collaboration with industry, university and government researchers and an extensive record of working with food and beverage companies to assist them in manufacturing safe and quality products.
Program Committee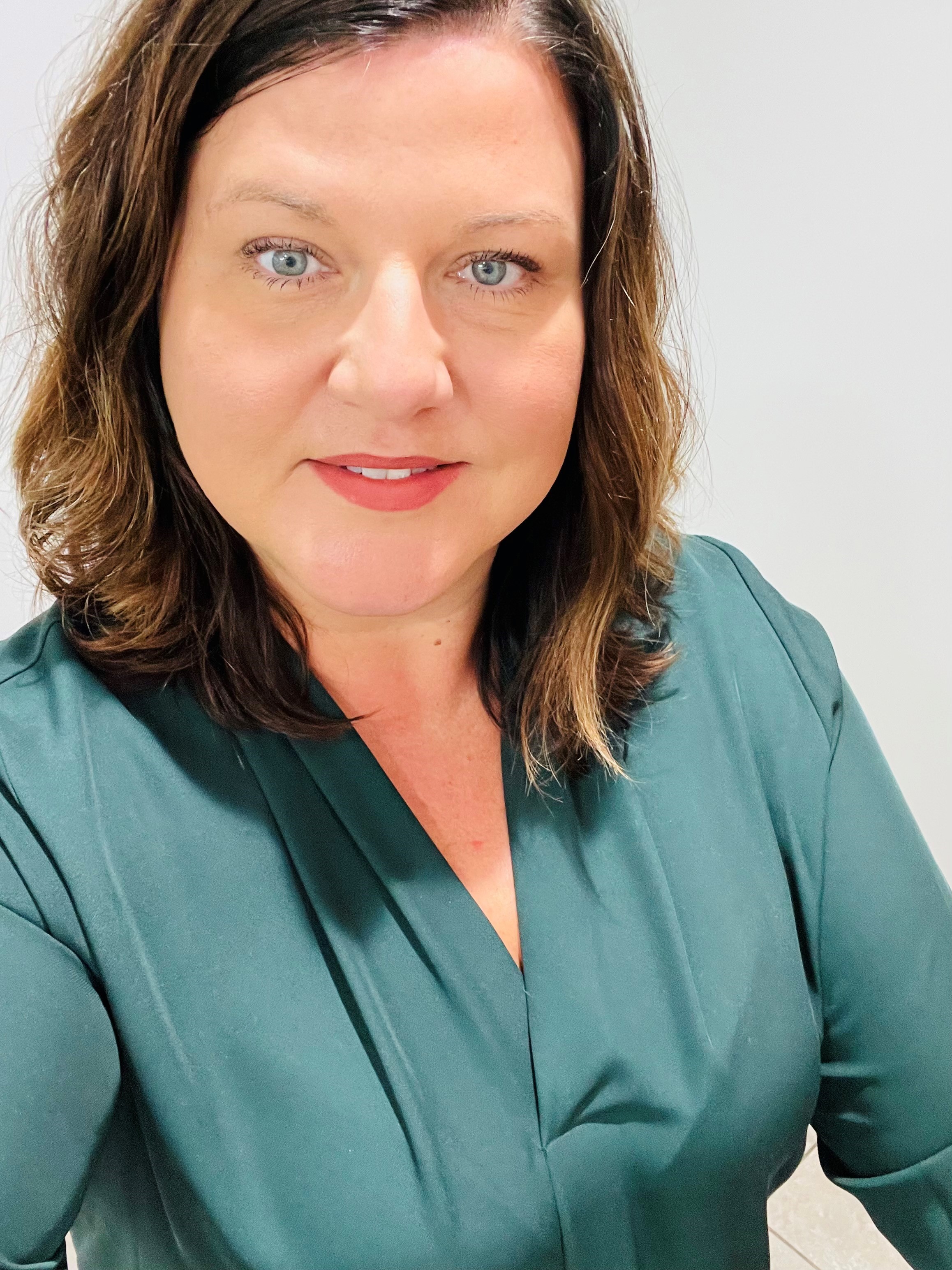 Chairperson: Erin Crowley
Chief Scientific Officer, Q Laboratories, Inc.

Dr. Erin Crowley is the Chief Scientific Officer at Q Laboratories, Inc in Cincinnati, Ohio. Erin and her R&D team have served as an independent third-party laboratory with a primary focus on providing high quality method validation for microbiological rapid detection methods. These validations include Independent laboratory evaluations for pathogen detection, qualitative methods and confirmatory assays for AOAC Official Methods of Analysis, AOAC Research Institute Performance Tested Methods Program, MicroVal and AFNOR NF Certification Programs. Erin frequently presents technical symposia globally on Method Validation, Method Verification, Harmonization and ISO standards development often representing the perspective of the third-party laboratory. In addition to being an active member of the International Association of Food Protection (IAFP) and AOAC, Erin serves as Past-President of the AOAC International Board of Directors, Past-Chair of the AOAC Official Methods Board, a member of the MicroVal Technical Committee (MVTC), ISO TC34/SC9/WG 3 Committee on Method Validation and Vice-Chair of the JIFSAN Advisory Council. Erin earned a B.S. from the University of Cincinnati and an M.A. from Tufts University.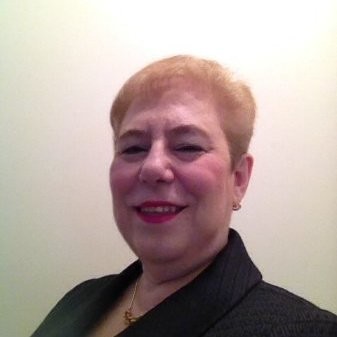 Patrizia Barone
Regulatory Affairs - Global Foods & Refreshment and North American Region, Unilever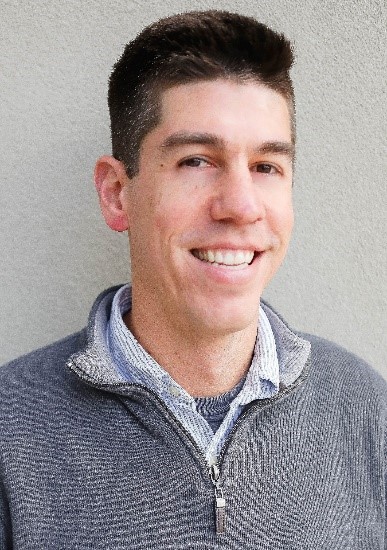 Kevin Boyd
Regulatory Center of Excellence, The Hershey Company

Dr. Kevin Boyd has been with The Hershey Company since 2017 and currently leads the Regulatory Center of Excellence at The Hershey Company. The team is responsible for staying abreast and responding to a dynamic global regulatory environment, conducting risk assessments, and managing global food safety and regulatory programs around areas such as allergens, ingredients, contaminants, and claims. Prior to joining The Hershey Company, Dr. Boyd worked as a toxicologist at SC Johnson providing global support for a wide variety of well-known brands. Dr. Boyd is a board-certified toxicologist who received his BS degree in Biochemistry from Virginia Tech, his PhD in Toxicology from the University of North Carolina at Chapel Hill, and a postdoctoral fellowship at the Penn State College of Medicine Hershey Medical Center. He has published several book chapters and a number of scientific papers, and he is currently involved in numerous working groups and associations addressing various topics in toxicology, allergens, and food safety.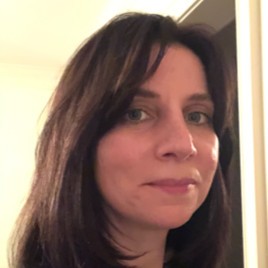 Rebecca Hummel
Associate Director Quality and Food Safety - Central Systems, Mars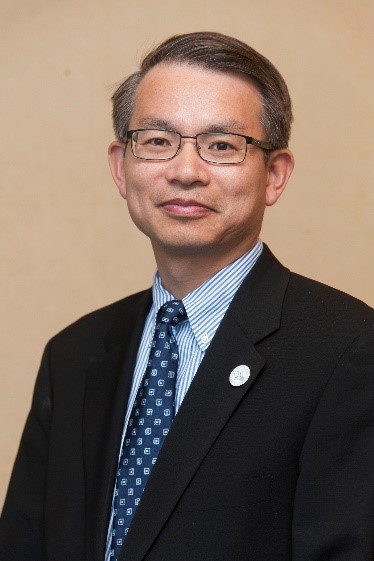 Jianghong Meng
Director, Joint Institute for Food Safety & Applied Nutrition (JIFSAN) -

Dr. Jianghong Meng, Director, Joint Institute for Food Safety & Applied Nutrition (JIFSAN) - a Center of Excellence of the US Food and Drug Administration (FDA), and Center for Food Safety and Security Systems (CFS3); and Professor, Department of Nutrition and Food Science, University of Maryland, College Park. Dr. Meng is an internationally renowned expert in microbial food safety. He was elected as a Fellow of the American Academy of Microbiology in 2019 and inducted as a Fellow of the International Association for Food Protection in 2021. His research addresses major issues in farm-to-table microbial food safety and public health. He applies molecular tools to study the transmission of foodborne pathogens including source identification and tracking, and antimicrobial resistance of bacterial pathogens. Dr. Meng received a Ph.D. in Comparative Pathology from the University of California, Davis in 1992.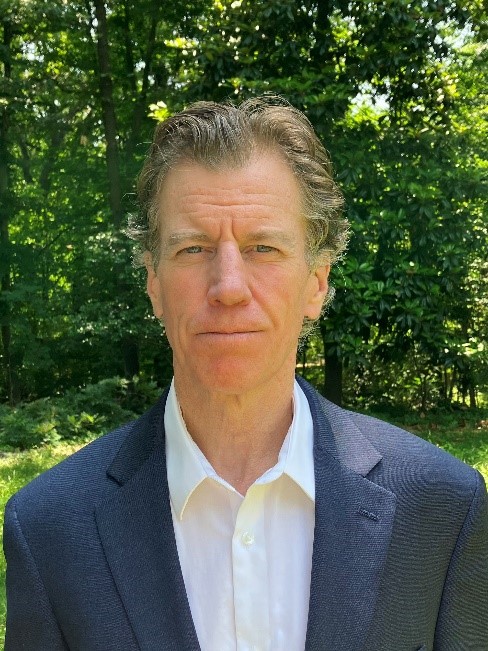 Eric Olson
Liaison and Partnership Administrator, FDA/CFSAN

Dr. Eric Olson joined FDA/CFSAN's Senior Science Advisor Staff in the Office of the Center Director in 2012. He currently serves as CFSAN's Liaison and Partnership Administrator and is responsible for coordinating science and capacity building programs for CFSAN's Centers of Excellence. Prior to joining FDA, Eric was at EPA's Office of Pesticide Programs working on the re-evaluation of pesticides. He received his Ph.D. in entomology at the University of Maryland, College Park.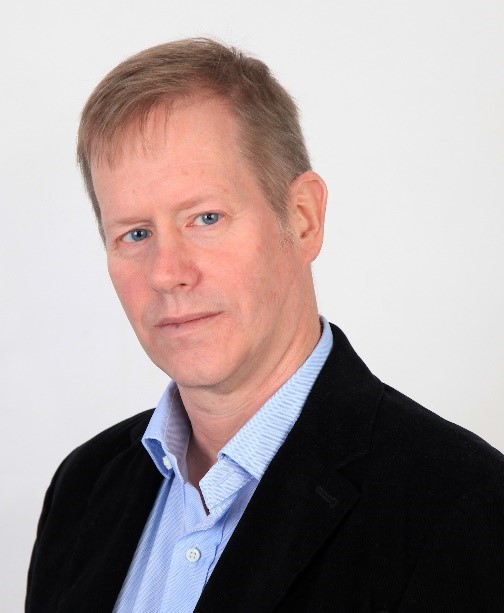 Trevor Phister
Principal Microbiologist, PepsiCo

Dr Trevor Phister received his PhD in Food Microbiology from the University of Minnesota in 2001. He held academic positions at North Carolina State University and the University of Nottingham where he worked on fermentation and food safety issues ranging from norovirus to the dispersion of biofilms. Additionally, he was involved in development of produce safety initiatives across the US and was the Food Safety SME on the North Carolina Governor's Food Safety and Defense Taskforce; tackling issues ranging from botulism in canned chilli to the development of a statewide food defense framework. He joined PepsiCo in the UK in 2013 and is currently a Principal Microbiologist in the Global Microbiology team responsible for all product categories in both Europe and AMESA. In his current role, he works with teams to develop and maintain microbiology programs ranging from the assessment of new microbial methods to the development of policies and tools to support risk assessment of materials, products and processes across the PepsiCo portfolio.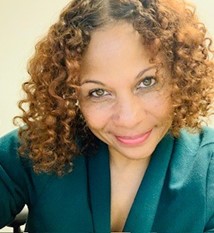 Kelly Marie Randolph
Office of the Center Director Senior Science Advisor Staff, FDA/CFSAN

Dr. Kelly Marie Randolph is a Consumer Safety Officer (CSO) by training and served in the Office of Food Additive Safety (OFAS) in the Division of Food Contact Substances in the Center for Food Safety and Applied Nutrition (CFSAN's) for over 21 years. Her area of expertise pertains to premarket approval of packaging materials in contact with food including infant formula packaging. More recently, she joined CFSAN's Office of the Center Director Senior Science Advisor Staff where she serves as the project officer over the Joint Institute for Food Safety and Applied Nutrition (JIFSAN) which is one of CFSAN's four Centers of Excellence (COEs) . CFSAN's COEs are formal partnerships with academic institutions that provide opportunities for research and dialogue with government, academia, and industry as it pertains to discussing new ideas, sharing knowledge, and finding solutions for solving complex scientific, public health and consumer protection challenges. Dr. Randolph completed doctoral training at Tuskegee University School of Veterinary Medicine in May 1997. She went on to conduct postdoctoral training at the Kennedy Krieger Institute in Baltimore Maryland and completed a Masters Degree Program in the Johns Hopkins Bloomberg School of Public Health in May 2002. Kelly has worked for CFSAN for 23 years and enjoys being a promoter and protector of Public Health through the foods arena.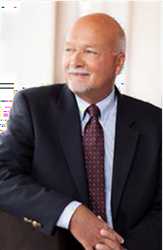 Wayne Wargo
Principal Research Scientist/Section Manager (RETIRED) Global Analytical Food Safety - External Engagement, Abbott Nutrition R&D

Prior to retirement 1 MAY 2019 Wayne had global responsibility for R&D Operations, Global Methods Standardization Program, Scientific Exchange, and External Partnerships, working closely with public and private organizations, government agencies, universities, and laboratories to ensure product quality and safety, through use of globally harmonized, fit-for-purpose, test methods and standards. He represented Abbott Nutrition on the Advisory Council (AC) for the Joint Institute for Food Safety and Applied Nutrition (JIFSAN), actively participating in AC sponsored workshops, annual symposia, semiannual AC meetings, and an AC Spring 2018 retreat working group created to promote visibility and value proposition of membership in the JIFSAN AC. Additionally, post-retirement, Wayne spent two years as an independent consultant for The University of Maryland Foundation, Inc. on behalf of JIFSAN to assist the AC in building membership, developing strong interactive relations between membership and JIFSAN, and helping to identify potential industrial funding sources to support JIFSAN programs.

He is a member (emeritus) of the American Society for Mass Spectrometry (ASMS), the Association of Official Analytical Chemists (AOAC) International, and was an active participant in AOAC Stakeholder Panel for Infant Formula and Adult Nutritionals (SPIFAN) since 2012, representing Abbott Nutrition on both the Stakeholder and Advisory Panels. As such, he was an active participant in Codex Alimentarius Committees for Nutrition and Foods for Special Dietary Uses (CCNFSDU) and Methods of Analysis and Sampling (CCMAS), advocating for endorsement of globally harmonized, fit-for-purpose standard methods for label-claim nutrients.

Previously, Wayne was Director of the Abbott Research Park office, on the campus of the University of Illinois at Urbana-Champaign (UIUC), helping to strengthen collaborative relationships with University faculty, students and staff, while gaining access to cutting-edge science and technology for industry. His efforts had a direct impact on the genesis of the joint UIUC-Abbott Center for Nutrition, Learning and Memory.

Wayne began his career working with the Ohio Environmental Protection Agency (EPA), before joining Abbott Nutrition, to establish laboratory facilities that helped ensure the safety and quality of infant formulas, nutritional products, raw ingredients, and packaging. He spent 29 years as an analytical bench chemist and research scientist working on spectroscopic, chromatographic and mass spectrometric methods with specific interests in chemometrics and metabolomics related to sensory attributes and food safety.

Prior to joining the Ohio EPA, he earned both his undergraduate and graduate degrees from the Ohio State University in Columbus, OH.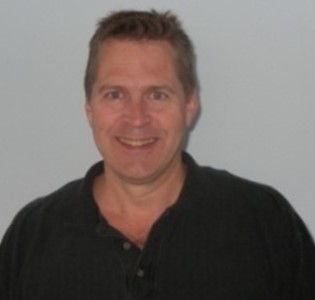 Samuel Zeller
Senior Manager of Regulatory Affairs, Unilever North America

Samuel (Sam) Zeller, Ph.D, is Senior Manager of Regulatory Affairs at Unilever North America where he serves as a business partner to the foods and refreshment categories within the region. He is an advocate for Unilever North America promoting health and wellnesses issues and food safety issues core to the company. He has been with Unilever since 2010. Prior to Unilever, Dr. Zeller was Director of Regulatory Affairs for Martek Biosciences guiding regulatory approvals for new lipid product innovations worldwide. Prior to Martek, he led carbohydrate and lipid chemistry research programs at CP Kelco. He received a Ph.D. in analytical carbohydrate chemistry from the University of Minnesota and holds a Bachelor of Arts degree from St. Olaf College.