Because of its recognition as a premier source of food safety training programs, JIFSAN has been sought out by foreign government agencies to assist in enhancing their country's food safety and quality programs. In February 2013, JIFSAN, Delta Professional Consultancy, and the Malaysia Ministry of Health initiated a three-year project that focused on: building laboratory testing capacity; enhancing risk analysis capabilities; increasing the skills of the Ministry's food inspection staff; and increasing the understanding of global food laws and regulations.
This collaborative relationship was unique for JIFSAN in that a well-developed training center already existed in the Malaysia Ministry of Health. The International Food Safety Training Centre Malaysia (IFSTC) was well established and already had a history of working with international partners in much the same manner that JIFSAN works.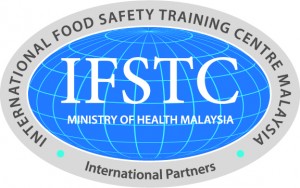 Sixteen training programs, listed on the Next page, were conducted from 2013 through 2015. A total of 179 food safety professionals from Malaysia participated in programs on risk analysis, pesticide and veterinary drug residues analyses, microbiology testing, food safety laws, and food inspections. JIFSAN anticipates that the partnership will go beyond these training programs and contribute to the improvement of the food safety and quality system country-wide in this dynamic economy in the Asia Pacific region.
This relationship between JIFSAN and IFSTC serves as a model for effective collaboration between international partners. Contact us if you have training needs and would like to discuss the opportunities that JIFSAN can provide.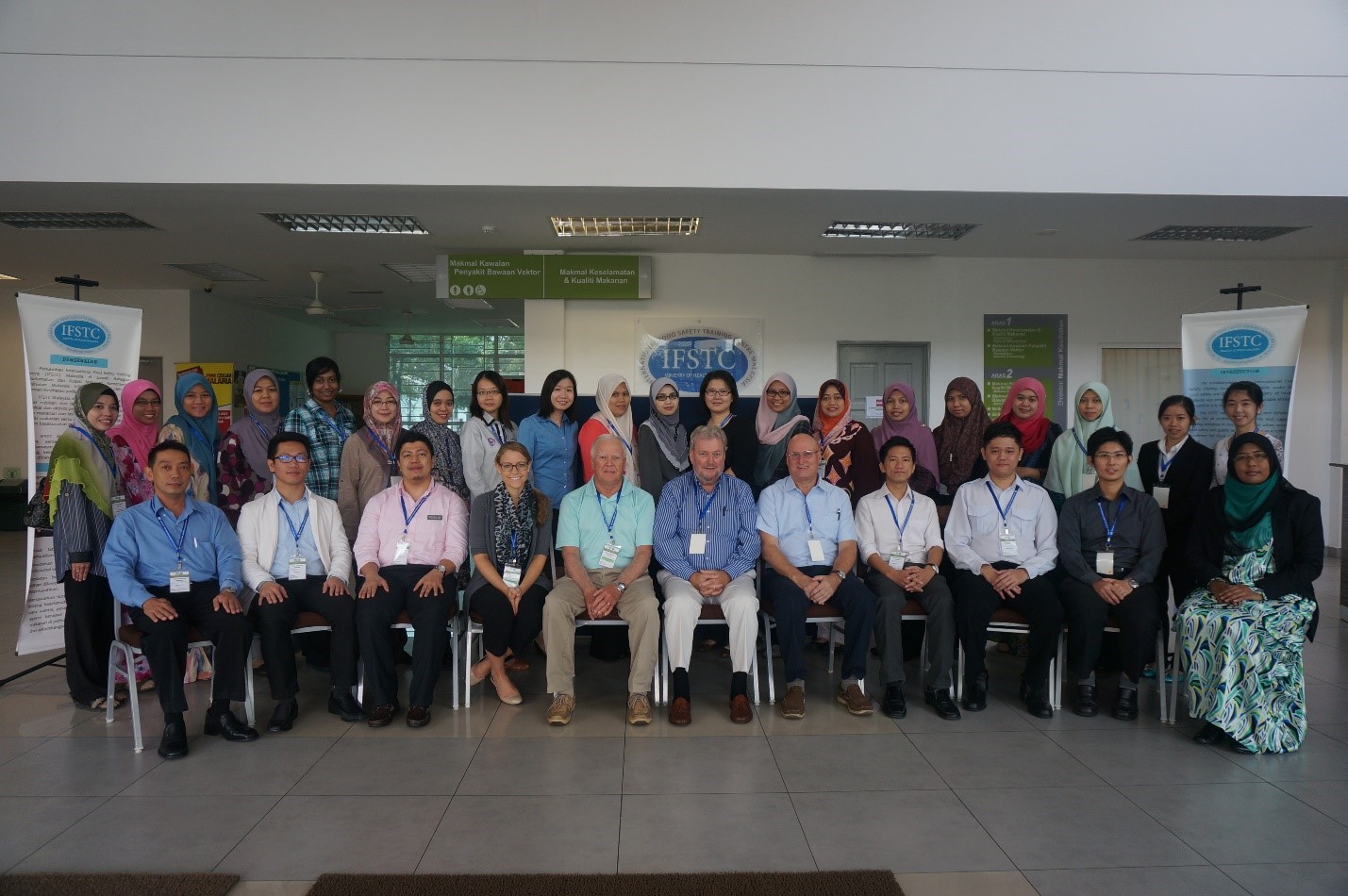 Participants in the Food Inspector Training in Malaysia in 2014.
The following programs were conducted by JIFSAN and the IFSTC in either the U.S. or Malaysia. Some programs were conducted twice. Training locations are identified:
Methods for Development of Pesticides Residue Analysis and Use of Data in Risk Analysis -College Park, Maryland
Risk Analysis - College Park, Maryland
Food Inspector Training (FIT) – Klang, Malaysia
Methods of Identification of Salmonella and Campylobacter in Food – College Park, Maryland
Methods for Identification of Shigatoxin Producing E. coli Laboratory – College Park, Maryland
Microbiological Food Safety Lab - Klang, Malaysia
Food Safety and Food Defense - Klang, Malaysia
Global Food Laws and Regulation - Klang, Malaysia
Methods of Identification of Salmonella and Campylobacter in Food - Klang, Malaysia
Food Inspection Training (FIT) – Klang, Malaysia
Risk Analysis for Risk Managers- Klang, Malaysia
Global Food Laws and Regulation - Klang, Malaysia
Foodborne Illness Outbreak Investigations, Traceability, and Emergency Preparedness - Bandar Baru Bangi, Malaysia
Meat and Poultry Inspection - Baru Bangi, Malaysia
Food Inspection Training (FIT) – Penang, Malaysia
Commercially Sterile Packaged Foods (CSPF) - Penang, Malaysia