JIFSAN 2016 Annual Symposium
Communicating Food Risk in an Era of Social Media
April 4-5, 2016 Greenbelt Marriott Hotel, Greenbelt, MD, USA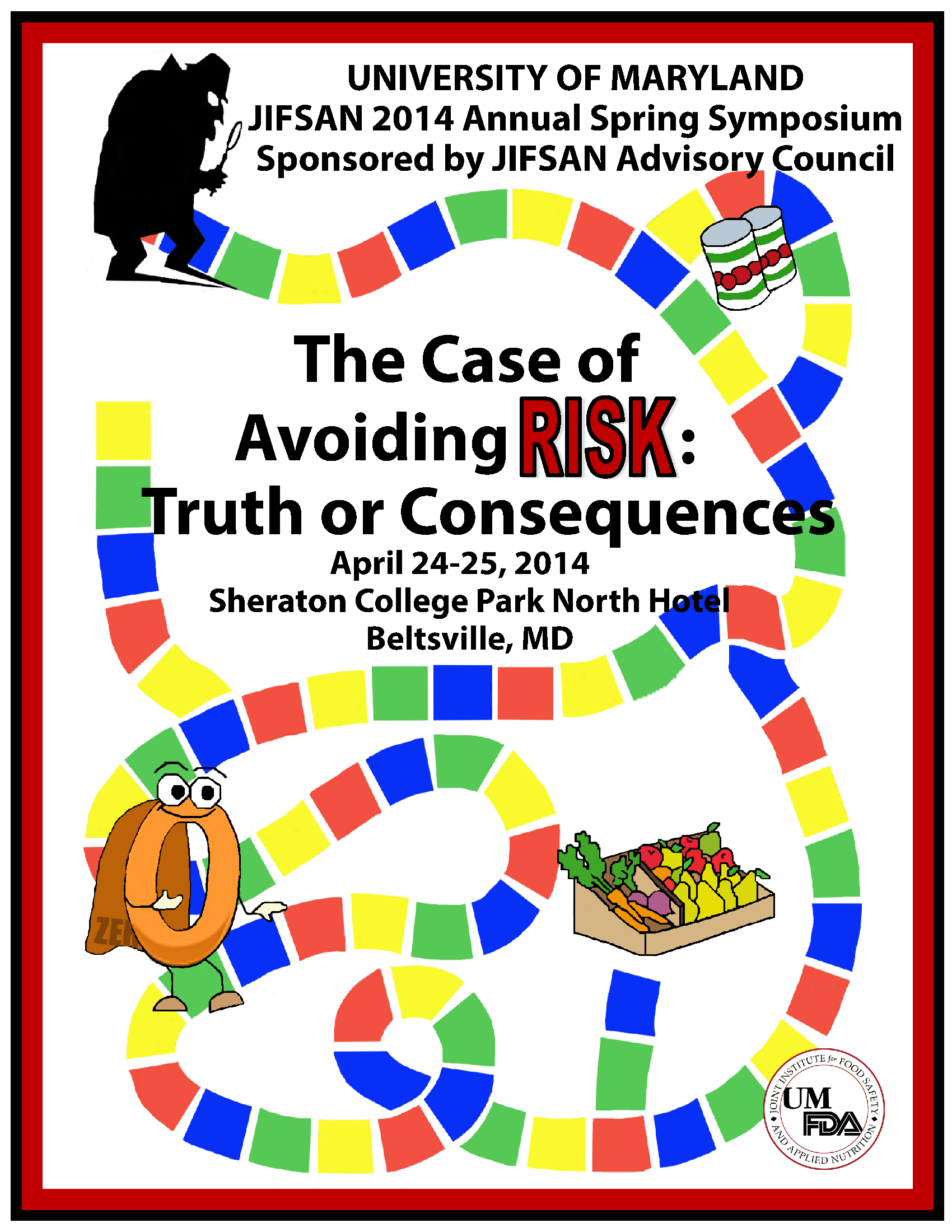 Symposium Proceedings
BACKGROUND
How do you FIRST RECEIVE scientific and food safety risk information, monitor for consumer concerns? How do you then process, and SEND out communications that are timely, honest, and relevant? Today, social media sources drive our access to information and communication, and it is IMMEDIATE! Is your food risk communication system keeping up? The 2016 SYMPOSIUM will emphasize modernizing food risk communication via social media and why current toolboxes are now inadequate, particularly in crisis situations. This symposium is designed for the entire risk communication team: the front-line team, those with the scientific knowledge, those developing the messages, and the boss who makes the resources available to do this very important work.
DOCUMENTS
Full Background
Download PDF
Agenda
Download PDF
Program Book
Download PDF
Participants List
Download PDF
SPEAKER PRESENTATIONS
The Role & Importance of Food Risk Communication
Sharon Natanblut
Download PDF
Are Age-old Risk Communication Principles Standing the Test of Time (and the Internet)?
William Hallman
Download PDF
Crisis Communication in the Food Industry: An Overview of Current Research
Timothy Sellnow
Download PDF
JIFSAN Symposium Communication Scenario - Introduction
Amy Philpott Donna Rosenbaum
Download PDF
Food Risk Communication Plans, Planning, and Social Media
Amy Philpott Donna Rosenbaum
Download PDF
Information Overload: Filtering through it all and deciding what is important?
Patrick Wall
Download PDF
ERIS: Supporting the Early Detection of Food Risks and Issues
Niels Lucas Luijckx
Download PDF
Using Innovation for Signals and Surveillance
Lyle Canida
Download PDF
JIFSAN Symposium Communication Scenario - Scenario Update
Amy Philpott Donna Rosenbaum
Download PDF
Crafting the Right Message
Donna Rosenbaum Amy Philpott Laura Burnworth
Download PDF
Message Dissemination: Social Media and Beyond
Dominique Brossard Laura Burnworth
Download PDF
Disseminating the Message: CDC's Perspective
Laura Burnworth
Download PDF
Leadership: Where Food Risk Communication Begins and Ends
William Daniels
Download PDF
SPONSORS