Congratulations to our Exiting 2021-22 and Incoming 2022-23 JIFSAN Interns!
For most University of Maryland students, May 13, 2022 marked the last day of Spring classes as well as the preamble to finals and commencement ceremonies—for seventeen JIFSAN interns, it also marked the last day of their yearlong internship conducting research at various U.S. FDA worksites. 2021-22 projects ranged in area and focus—biological sciences, chemistry, nutritional sciences, public health, as well as media and communications—and produced several presentations and posters at scientific conferences.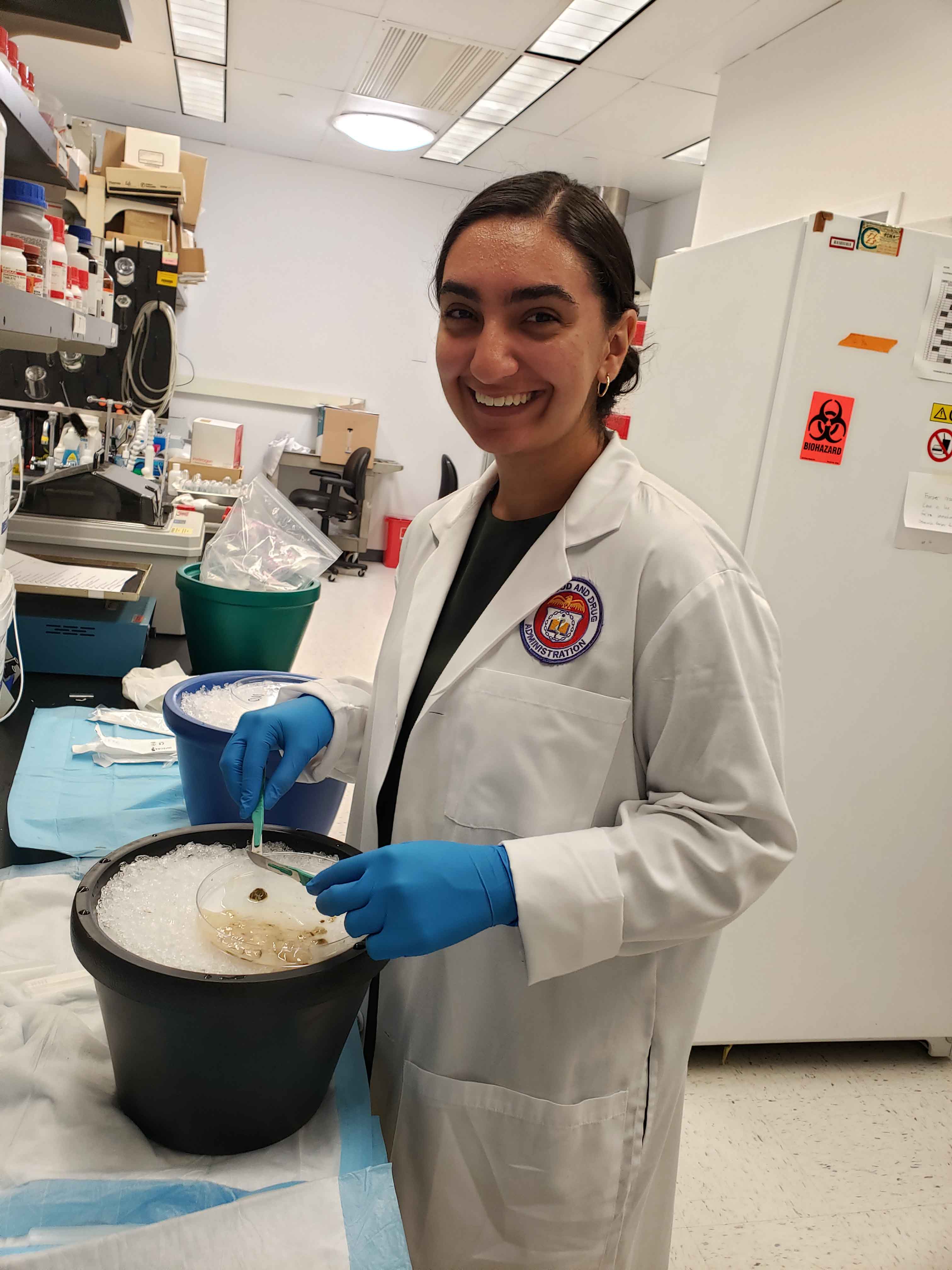 Laudan Nikoobakht ´22 preparing oyster samples in the lab
"I was interested in this internship because I wanted to gain additional lab experience in order to become a better scientist. This internship not only met my expectations, but exceeded it. I achieved my goal of becoming a better scientist and learning new lab techniques and skills, but I also formed some of the greatest friendships with the people in my division."
— Laudan Nikoobakht ´22, Computational Neurolinguistics major and JIFSAN Intern from 2019-2022
As a new academic year gets underway, fourteen new interns and three returning interns join us this summer to continue research across a variety of projects and initiatives. Interns work under the mentorship of current FDA scientists and research fellows at various FDA worksites including CFSAN, located in College Park, as well as facilities in Laurel, MD, collectively contributing over 11,000 hours of time and effort across the program each academic year.
We are proud of our past interns for all their accomplishments and contributions to important and emerging research. We are delighted to report that exiting interns surveyed about their internship confirmed the many benefits of participating—100% agree that they would consider working for the U.S. FDA in the future and that they would recommend the JIFSAN Internship to others.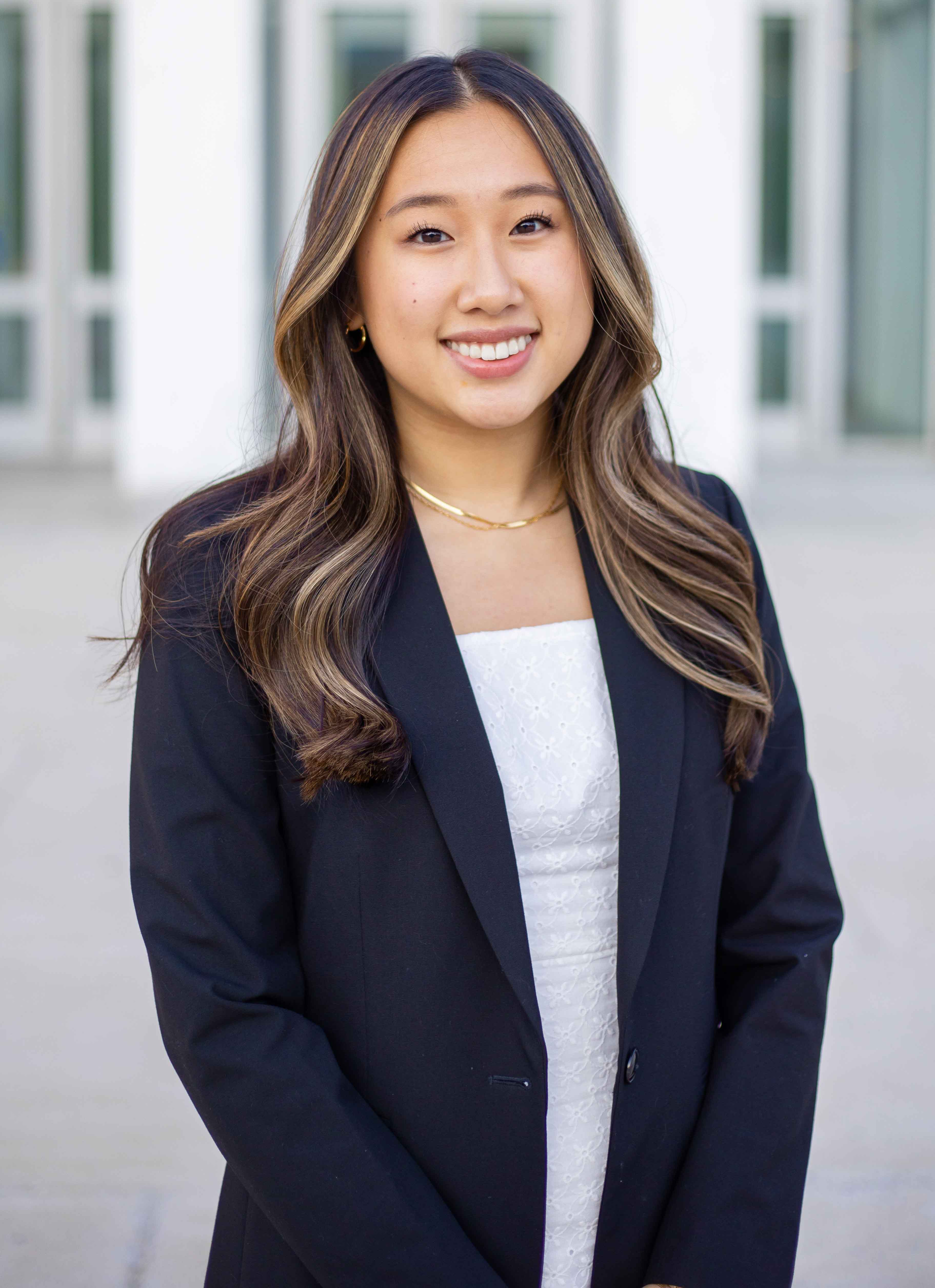 Meigan Niu ´22 contributed to media and communications projects at FDA
"I was interested in this internship because I was looking for ways to be involved with public health topics that weren't strictly pure science. This internship has exceeded all my expectations by allowing me to pursue my interest in the scientific aspect of food safety as well as the external roles of the agency."
— Meigan Niu ´22, Operations Management and Business Analytics major, JIFSAN Intern from 2019-2022
JIFSAN will begin accepting applications for the 2023-24 cohort in early 2023. For more information about the internship program and how you can apply, please visit: https://jifsan.umd.edu/research/internship-program