Instructors
Instructors
Clare Narrod, Ph.D. - Risk Analysis Program Manager, JIFSAN

Dr. Narrod leads the risk training analysis program and the impact evaluation program at the Joint Institute for Food Safety and Applied Nutrition. She received her Ph.D. in Energy Management and Environmental Policy in 1997 and a Master's Degree in International Development and Appropriate Technology both from the University of Pennsylvania. From 1998-2000 Dr. Narrod served as an American Association for the Advancement of Science (AAAS) Risk Fellow at USDA.
Prior to coming to JIFSAN, she was at the International Food Policy Research Institute where she conducted research to improve food and water safety along the value chains of poor producers. In the past, she worked at the Office of Risk Assessment and Cost-Benefit Analysis of the United States Department of Agriculture and at the Food and Agriculture Organization. She has also consulted for the World Bank and the Inter-American Institute for Cooperation on Agriculture.
Recent research interests have been to identify cost-effective aflatoxin and avian flu risk reduction measures for economically disadvantaged producers in developing countries, understanding the role of public-private partnerships in improving market access, and finding cost-effective nanotechnologies that can improve food and water safety for populations lacking formal infrastructure. Dr. Narrod has field experience in Brazil, China, Costa Rica, Ethiopia, Ghana, India, Indonesia, Kenya, Nigeria, Thailand, Mali, Mexico, Vietnam, and Zambia.
Robert L. Buchanan, Ph.D.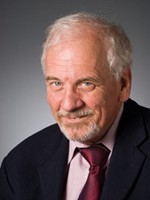 In July of 2008 Dr. Robert L. Buchanan became the director for the Center for Food Safety and Security Systems. Dr. Buchanan comes to the Center from the Food & Drug Administration, where he spent 10 years as Senior Science Advisor for the Center for Food Safety and Applied Nutrition.
Dr. Buchanan received his B.S., M.S., M.Phil, an d Ph.D. degrees in Food Science from Rutgers University and post-doctoral training in mycotoxicology at the University of Georgia. His scientific research interests include extensive study in predictive microbiology, quantitative microbial risk assessment, microbial physiology, mycotoxicology and HACCP systems. He has served on a wide range of national and international committees on food safety including serving as a permanent member of the International Commission on Microbiological Specification for Foods, as a six-term member of the National Advisory Committee on Microbiological Criteria for Food and as the U.S. Delegate to the Codex Alimentarius Committee on Food Hygiene.
Dr. Buchanan is published on a broad range of topics related to food safety, and is one of the co-devlopers of the USDA Pathogen Modeling Progam, a widely used program which advises on temperatures and other conditions needed to prevent bacteria growth.
With 30 years of experience teaching, conducting research in food safety and working to make strides in both science and public health policy, Dr. Buchanan brings a range of experience and networks to the Center for Food Safety and Security Systems. Buchanan hopes to use his experience working with academia, industry and government into pragmatic research, education, and outreach programs that address priority food safety and security. "I believe strongly that food safety and security solutions can only be obtained through the combination of resources, experiences and capabilities supplied by academia, government and industry."
William K. Hallman, Ph.D.
Dr. Hallman is a Professor and Chair of the Department of Human Ecology and Director of the Food Policy Institute at Rutgers University. He earned his PhD. in Experimental Psychology from the University of South Carolina in 1989 and is a member of the graduate faculties of Psychology, Nutritional Sciences, and Planning and Public Policy at Rutgers.
An expert in risk perception and risk communication, his research explores food safety, food security, and public perceptions of controversial issues concerning food, health, and the environment. He currently serves on the Risk Communication Advisory Committee of the U.S. Food and Drug Administration.Joint Institute for Food Safety and Applied Nutrition
Greg Paoli, MSc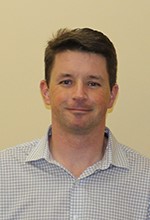 Greg Paoli is a co-founder and Principal Risk Scientist at Risk Sciences International (RSI), a company based in Ottawa, Canada, and specializing in public health risk analysis. Greg has been researching and consulting in risk assessment and risk management in the field of public health and safety for 15 years. He has experience in diverse risk management domains including microbiological and toxicological hazards, climate change impact assessment, engineering devices, and risk-based priority-setting across multiple hazards. His consulting activities have spanned risk assessment, risk management and risk communication. Greg has recently served on a US National Academy of Sciences committee which recently issued a report entitled, Science and Decisions: Advancing Risk Assessment. He has served on several of the expert committees convened by JEMRA (World Health Organization and Food and Agriculture Organization) and currently serves on Health Canada's Expert Advisory Committee on Antimicrobial Resistance Risk Assessment.
Greg has provided training in quantitative risk assessment and risk analysis across North America, including the Harvard School of Public Health's continuing education program, as well as in South America and Japan. He is a member of the Editorial Board of Risk Analysis: An International Journal and served a term as Councilor of the Society for Risk Analysis. Greg has a Master's Degree in Systems Design Engineering and a Bachelor's Degree in Electrical and Computer Engineering from the University of Waterloo.
Charles Yoe, Ph.D.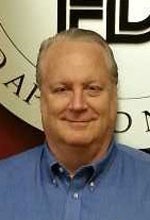 Dr. Yoe is a Professor of Economics at the College of Notre Dame of Maryland and is an adjunct full professor at the Department of Nutrition and Food Science at the University of Maryland. Dr. Yoe has developed and taught seminars and courses in risk assessment and risk management for both U.S. and international government agencies in both face-to-face and distance learning formats. Dr. Yoe has completed or participated in over 50 risk assessment projects. He has published numerous manuscripts in the area of risk analysis and has served as a consultant to government and private industry in the areas of food safety and food defense. He has served on a number of expert panels and FAO/WHO expert consultations.
His recent work has included vulnerability assessments for food processors with a special focus on the dairy industry, risk-based sampling procedures used by FSIS, qualitative risk assessment techniques, and international trade of animals and animal products. Dr. Yoe teaches several face-to-face and online courses: 'Overview of Risk Analysis', 'Food Safety Risk Management', 'Food Safety Risk Assessment', among others.Joint Institute for Food Safety and Applied Nutrition
Francisco Zagmutt, DVM, MPVM, Ph.D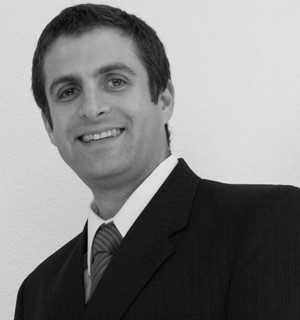 Dr. Francisco J. Zagmutt is a managing partner at EpiX Analytics. As part of his consulting and research work, Francisco has performed and supervised numerous risk analysis consulting projects in a wide variety of industries worldwide.
Through his work, Francisco has supported decision makers in the development of governmental and private policies in the United States and abroad. Francisco also has experience providing expert witness support on trade litigations and participating in international expert working groups.
Francisco has developed a well-known reputation in the risk analysis community for his teaching abilities and for his clarity when communicating complex risk assessment principles to a broad audience. As such, he has ample experience teaching courses, workshops and seminars on risk analysis, epidemiology and simulation modeling for public and private institutions worldwide. He is the main instructor of EpiX Analytics' courses in epidemiology and food safety, including the internationally renowned Animal Agriculture and Food Safety Risk Analysis course, and the Quantitative Risk Analysis and Disease Modeling in Epidemiology course which Francisco developed based on his working experience modeling the risk of introduction and spread of diseases in populations. Francisco has also been an instructor for the prestigious Foreign Animal Disease courses organized by the USDA in Plum Island, NY, and for the Epi on the Island course series in PEI, Canada
Dr. Zagmutt has presented his work at international conferences, published articles in a number of international scientific journals, and is the author of two risk analysis book chapters. He is a reviewer for scientific journals such as the Risk Analysis Journal, conference proceedings, and has also acted as an independent reviewer in scientific panels.